Typically, the construction of a bird nest house is 1,544 m2 of floor area to ensure the source of raw materials for production. & Bring quality Vietnamese bird's nest products to domestic consumers as well as reaching out. world market.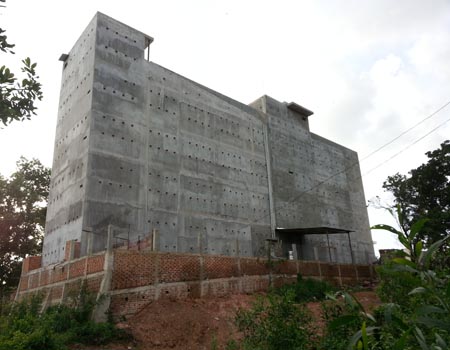 Bird nest is a wild bird completely natural, so although it is a nest in the home, the nutritional quality is not inferior to the natural nest on the island, but it is important that the price of bird's nest Housing is relatively cheaper, serving the health care needs of all classes of people. Therefore, Swallow's Nest is no longer a luxury dish for many consumers.
Being a lover of the bird's nest Mr. Do Xuan Hung Director of Thien Phu Loc Service Trading Investment Co., Ltd. owns the trademark.
Royal Salanganes'Nest constantly research, learn from domestic to foreign countries to learn the characteristics, habits, customs of oats. go through many hardships. Finally, Thien Phu Loc Company was also approved by the government and licensed for the first concentrated bird nest construction project in Vietnam, after more than a year of commencement of the construction of the bird's nest house, which he and the whole The enthusiastic company has also completed and put into operation on schedule. And put into operation on July 14, 2013.
At this point, he started to transfer technology of raising bird's nest to people as well as building the Palace of Salanganes'Nest Brand, a strong unit in Vietnam's Salanganes'Nest industry.